OPENCASTSPLINT
It is a new concept cast that can be worn while wearing.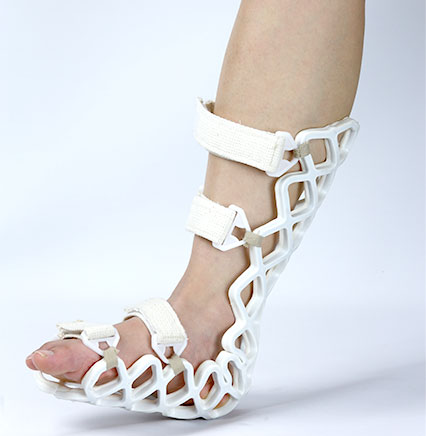 OPENCAST SPLINT
OPENCAST splint is a next generation splint with excellent ventilation.
- Superb fixation and skin-friendly material
- Easy and quick fitting
- High quality of life throughout treatment period
SHOWERS WITH CAST ON
OPENCAST allows daily washing and showers with cast on. Water canbe easily dried off with a towel and a hairdryer.

ODOR AND ITCH FREE
Perspiration is quickly evaporated to prevent itchiness and unwanted odor.

VISUAL CHECK
Doctors and patients can visually check the condition of the skin through windows while wearing the cast.

EASY FITTING AND REMOVAL
OPENCAST can be repeatedly opened and be worn when needed.

ATTRACTIVE APPEARANCE
OPENCAST is made of fine materials and has a stylish design.

EASY REMOVAL
OEPNCAST can be easily and safely removed.
Size
Appropriate size of OPENCAST must be chosen according to the patient's size.
Spec

Size

SA-03

Child

SA-04

Child

SA-05

Teenager

SA-06

Teenager

SA-07

Adult

SA-08

Adult
Spec

Size

SF-03

Child

SF-04

Child

SF-05

Teenager

SF-06

Teenager

SF-07

Adult

SF-08

Adult
Color
OPENCAST comes in 4 different colours : Green, Blue, Pale pink, and White.
Green

Blue

Pale Pink

White